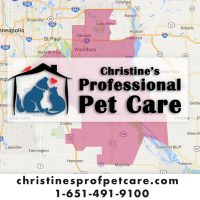 8170 Jewel Avenue South, Cottage Grove, MN, United States
Christine's Professional Pet Care is based in Cottage Grove, Minnesota and serves neighbour...
Reliable pet care provided by caring professionals at a reasonable price.
All Creatures Pet & House Sitting is available across all of North America to keep your pets ...